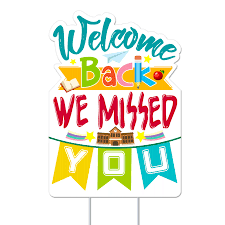 Welcome back to school year 3!
We are so happy to have you back and can't wait for another exciting year! This is a really busy year and the start of Key Stage two. There are some new routines to get used to and lots of new learning to do. We hope that you have a fantastic year and are looking forward to helping you on the next step in your learning journey.
Who's who in Year 3?
The year three team in 2023 and 2024 are:
3T: Mrs Chester
3M: Mrs Knight
Reading in Year 3
Reading is an important skill which supports our learning across all the other areas of the curriculum. In year 3 we further develop our reading skills, building on the decoding skills we learned in key stage one. Reading is taught through regular guided reading lessons. During guided reading we work on developing our reading skills further, focusing on:
Retrieval of information
Prediction
Summarising a text.
Sequencing a story or a text.
Exploring new and interesting vocabulary.
Making inferences using clues in the text.
It is during these sessions that we will hear your child reading and teach these key reading skills.
To support your child's reading progress, it is important that reading is practised at home regularly. This is part of your child's homework.
Children should be reading at least 5 times a week at home. We would like children to read to an adult at least 3 times a week, although that is a minimum. When you hear your child read, please sign and date your child's reading diary.
Children's books will be changed once a week, but we ask that books are brought into school daily, alongside their reading diary.
Please encourage your child to read other books, magazines, comics and so on.
Snacktime in year three.
Children should bring a water bottle every day. To promote healthy eating and to take care of the children's teeth, please send your child with water – no juice, squash or fizzy drinks.
For snack time you may bring in a healthy snack or fruit. (No crisps, chocolates or products containing nuts).
Our PE days will be a Wednesday and Friday, please wear your PE kits on those days. This half term we are developing our fundamental movement skills and our gymnastic skills. We work with our sports coach on Friday afternoons.
Homework
Homework allows your child to practise some of the skills that they have been learning in class and supports their learning in school. Please encourage your child to have a go at the activities that are set.
Homework will be given out each week on Friday and will need to be returned the following Thursday.
Homework will be reviewed in class each week, so it is important that homework is not returned late.
Homework includes spelling, maths and daily reading. Maths homework will be set in our CGP book. Look out for our highlighted pages.
When practising spellings, please make sure that your child practises the words lots of times.
Our Class Saint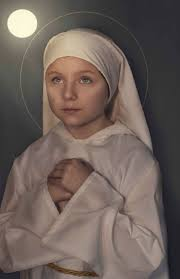 Our year 3 saint is Blessed Imelda Lambertini. We pray that Blessed Imelda Lambertini will lead and guide us this year as we 'learn and grow as God's holy people.' She is the patron saint for those who are receiving their Holy Communion for the first time.
Sacramental preparation
During year three, those children who have been baptised will prepare for and receive the sacraments of Reconciliation and Holy Communion. This is a very special time in the children's journey of faith. We ask that parents support their child as they prepare and attend the preparation meetings with Father Simon.
Key dates for this year's preparation programme are:
Saturday 2nd March 2024: 9.15 am – Mass followed by First Reconciliation in church.
Sunday 9th June 2024: 9.00am – Mass including First Holy Communion.
Dates for meetings and other mass will be given out separately.
Multiplication Tables Test
By the end of year 3, your child will be expected to know 3, 4, and 8 times tables – as well as the 2, 5, and 10 times tables from Year 1 and 2. Excellent preparation for the test may include:
Regular practice on Times Table Rockstars (soundcheck)
Maths games such as those available on www.hitthebutton.co.uk
Regular quizzes and tests.
Educational Visits
In the Spring term year 3 will be visiting Thinktank. Dates are yet to be confirmed and parents will be informed as soon as possible of the date set.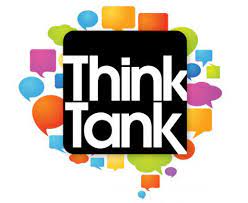 Curriculum
Please see below the year 3 general timetable and curriculum overview for details as to what we are learning each half term.