Music at St Thomas More Catholic Primary School
We believe that all children should take part in excellent music education that opens opportunities for them to express themselves, be creative and persevere at something that they will become skilled at and passionate about in the future. At St Thomas More School Music is an integral part of the prayer life of our school and brings alive the word of God so that children can gain a deeper understanding and closer relationship with Jesus.
We want our children to use the vibrancy of our great city to learn from other cultures, respect diversity, co-operate with one another and appreciate what they have. By giving children the opportunity to be actively involved in musical experiences through listening to live and recorded music, appraising, singing, performing and composing on a wide range of tuned and untuned instruments we are giving them the opportunity to achieve incredible things and realise their full potential.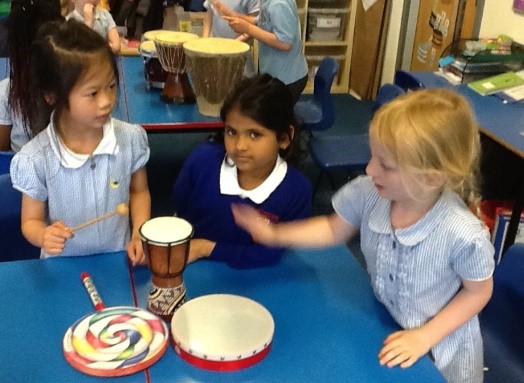 Curriculum Overview
In September 2022 the school implemented an adapted version of the Music Express scheme of work for Music teaching. This scheme has been designed to follow the National Curriculum and provide the resources needed to teach high quality and engaging lessons which have been written by leading experts in primary music education
EYFS
In the Early Years, music is used to support daily routines and is used to enhance teaching of the core curriculum in addition to being taught as a stand-alone subject in a 20 to 30 min weekly lesson which works alongside the long-term themes in Reception and Nursery.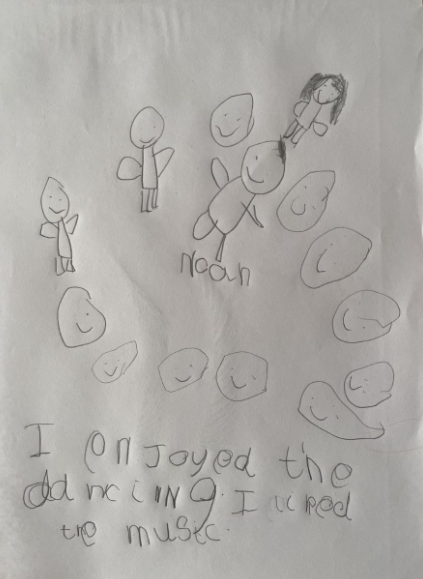 Key Stage 1
In Key Stage 1 a rolling two-year program is followed due to mixed age classes. In addition to the two curriculum units taught which focus on musical elements of pitch and exploring sounds, the children also take part in additional events to enhance their musical experiences, the whole-school Advent Service in December and participation in the "Mousike ensemble" programme where we join with the children from other local Catholic schools to perform songs together. These opportunities give children experience of singing as part of a large group and singing from memory. They learn to play repeated rhythms and a steady beat on tuned and untuned instruments and know that music can tell a story.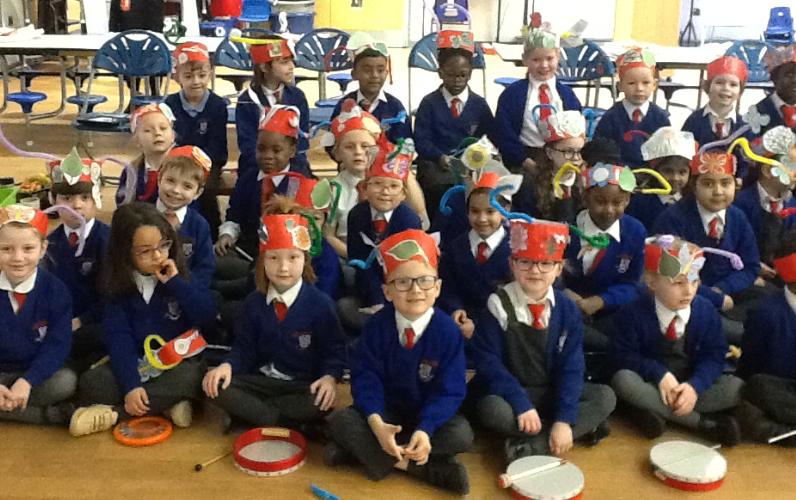 Key Stage 2
Pupils are taught to sing and play musically with increasing confidence and control. They develop an understanding of musical composition, organising and manipulating ideas within musical structures and reproducing sounds from aural memory.
Children in Key Stage 2 develop their musical skills through 2 curriculum-based units per year which, where possible, link to another curriculum subject. In addition to this Year 4 learn to play whole class recorder, Year 5 take part in the 'Mousike Ensemble' for Key Stage 2. Year 6 take part in an end of year production which is performed for parents and the school.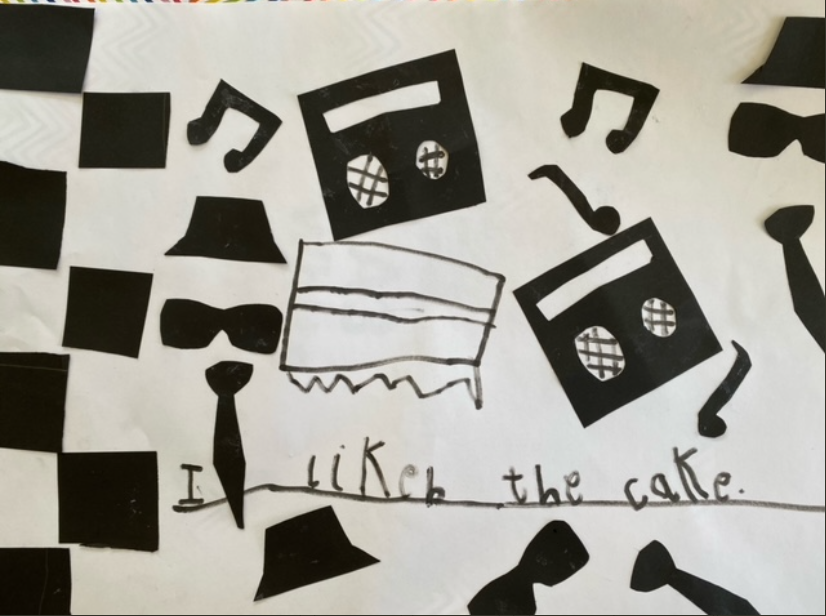 Further Opportunities
Children at our school have the opportunity to join a school choir provided by the leader of learning for Music as an extra-curricular club which runs in the Spring and Summer terms. The Rock Steady Foundation provide the opportunity for children to learn to play electric guitar, keyboard, drums or vocals in a rock band led by a band leader who is a trained musician. Children take part in this during the school day and take part in regular performances for the school and parents. The Rock Steady Foundation offers one bursary place which is given to one pupil premium child decided in discussion with class teachers and the Pupil Premium lead. Weekly guitar tuition is provided by an independent music teacher where parents may choose whether this takes places during the school day or as an extra-curricular lesson.